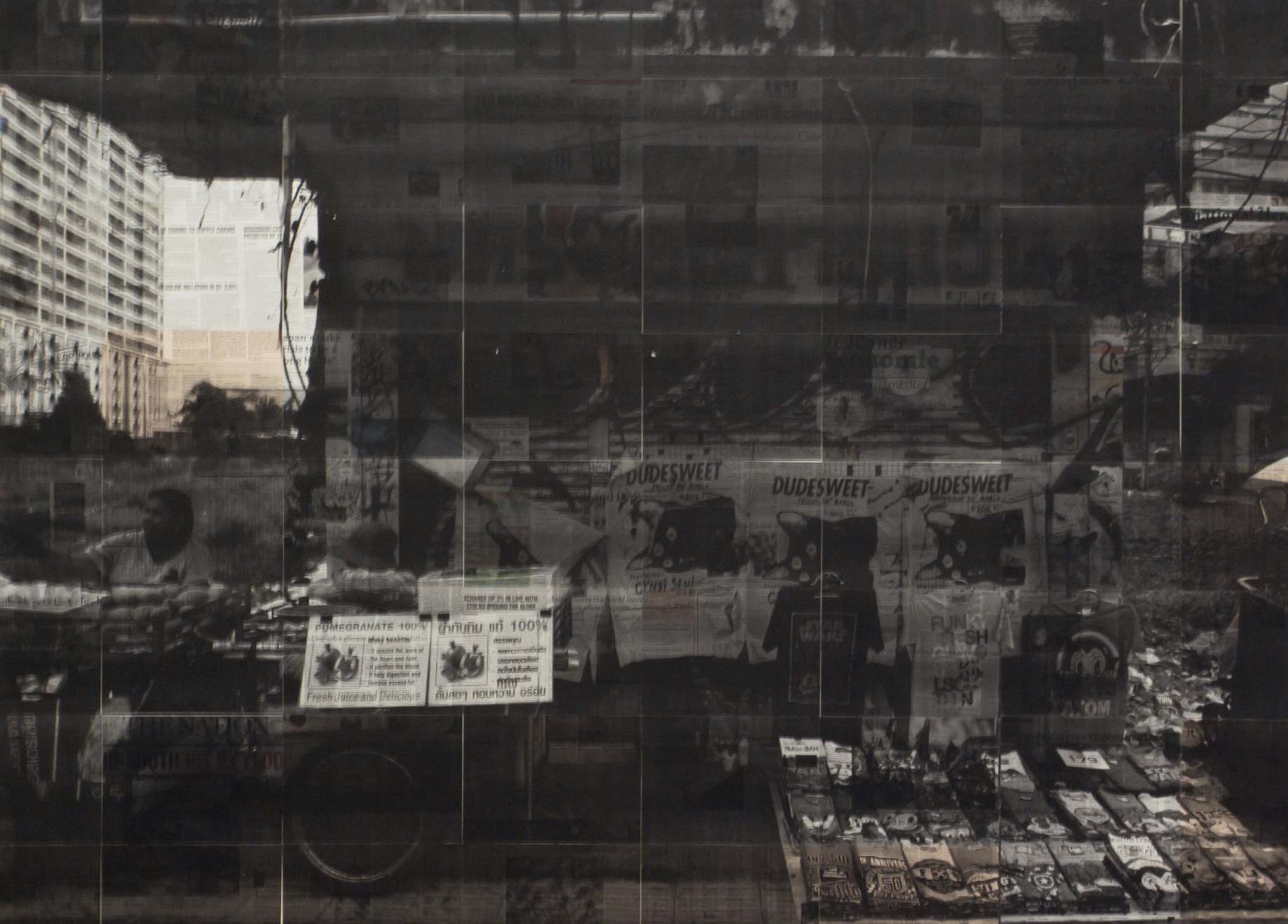 "Everything doesn't happen at once"

Installation views
2011 "Bangkok Dentsity"  Biagiotti Arte Contemporanea, Italy
2012

Arte fiera Art First, Bologna, Italy.
2021  From Simmer To Ignition, Gallery Ver, Bangkok, Thailand
"The only reason of time is so that Everything doesn't happen at once" 2011
This work I am continue set of photographs "one day, Another" series. I am still working and interest on Urban environment and the unique landscapes of deserted buildings frozen by the concrete emptied of all traffic and traces left by human and time. In this Art work was inspired by the situation current events, situation that are caused by impact in a different direction. This work communicate about change of time and space to expand analog destroyed area of region, the purpose of creating something newer on a limited area or a building to be destroyed with the emerging situation in the current time as the story through movement. photographs recycling process, compose and decompose the message from newspaper, All of this will be the expansion of understanding about what is happen in the nearly future.
The series of work feature a photo print on recycle newspaper.