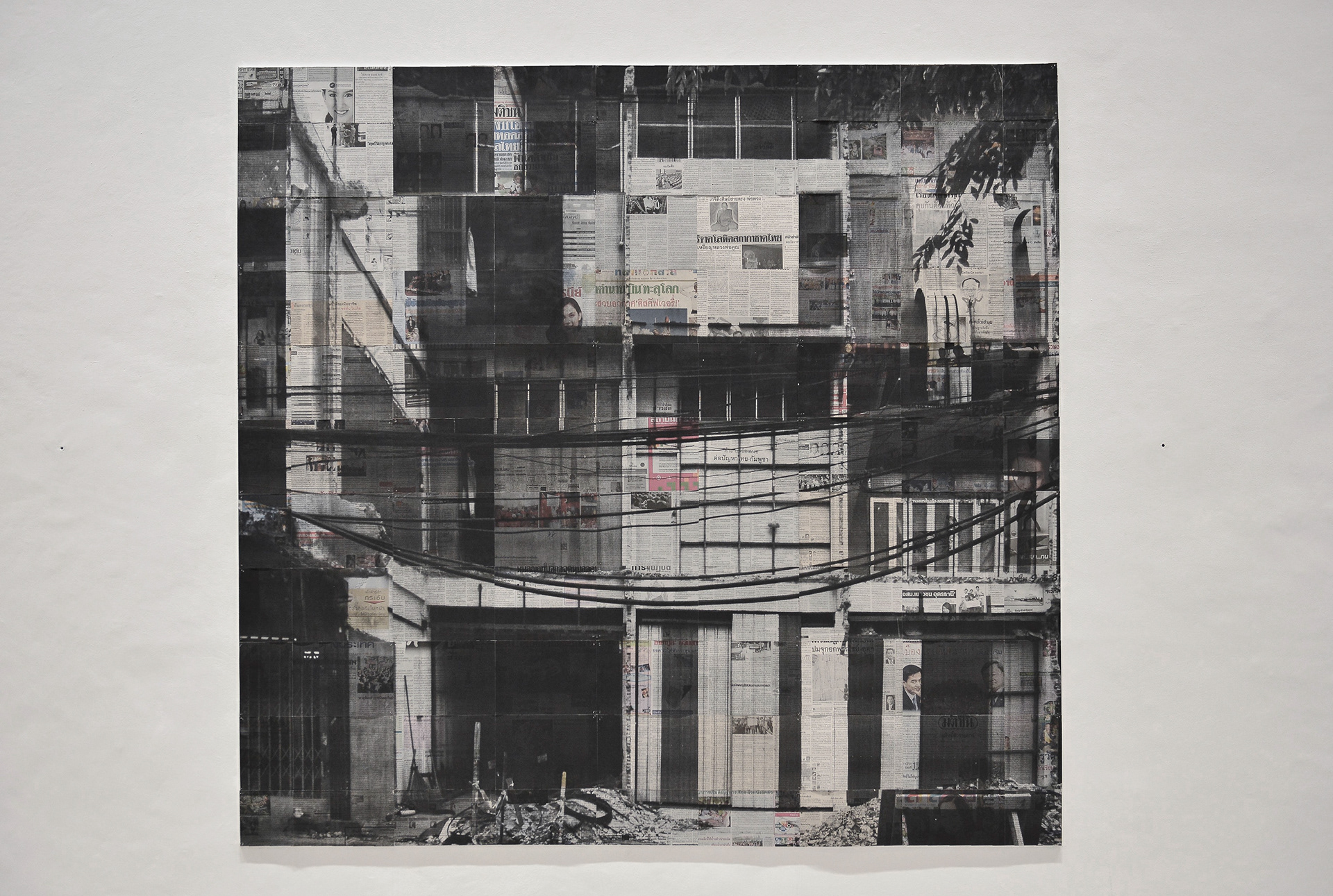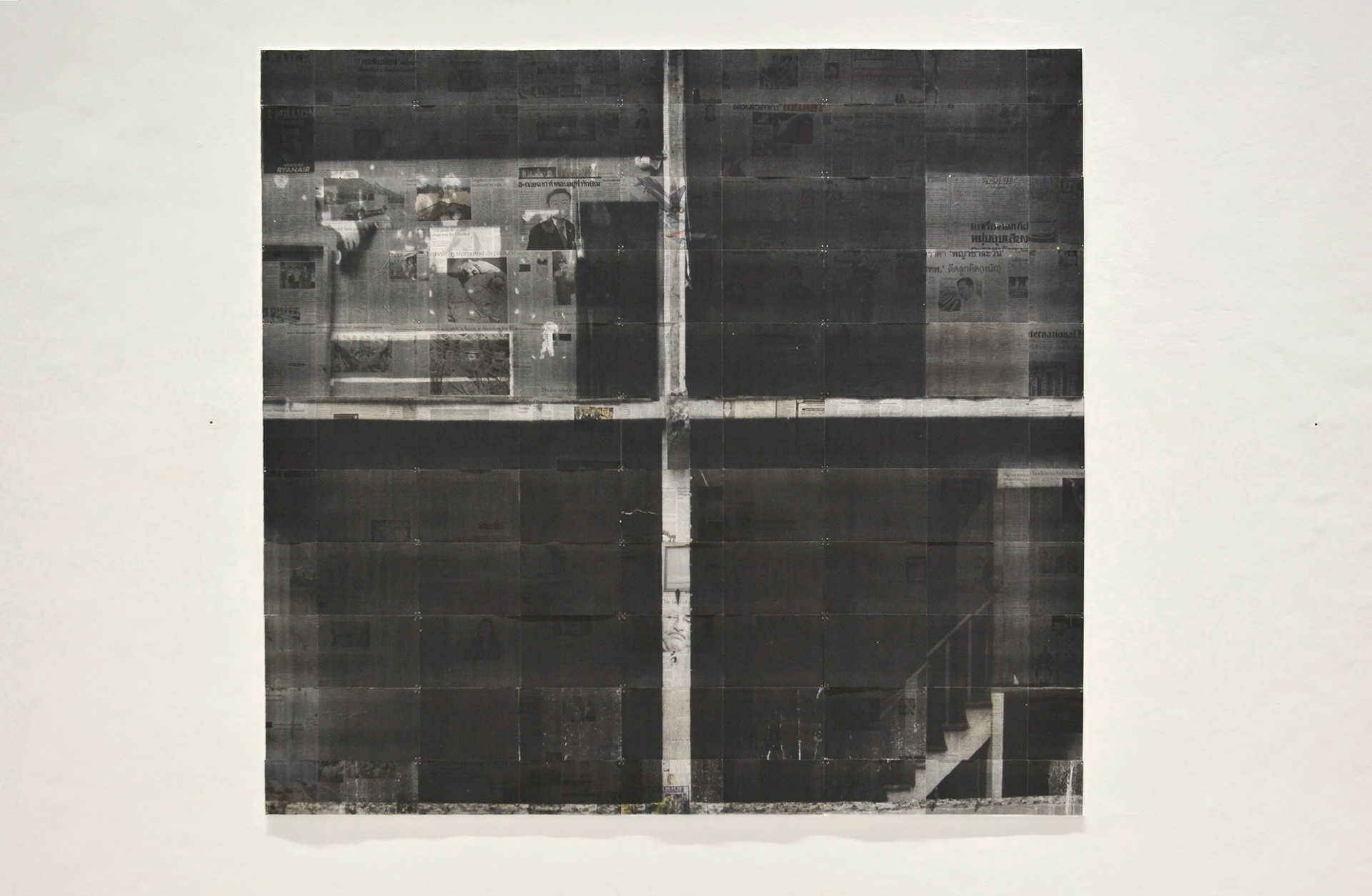 Glance left and right 2011-2013

Photograph on newspaper installation view
Glance left and right 2011-2013

Photograph on newspaper installation view
2021  From Simmer To Ignition, Gallery Ver, Bangkok, Thailand
2011 Gallery Ver, Bangkok, Thailand
2013 Museum of contemporary art and design, Manila, Philippine

2013 A tale of two Cities, Glance left and right, Jin Jai Market, Chiang Mai, Thailand.
2012 Safe Place in The Future II Dystopia now, Utopia never, Jim Thompson Art Center, Bangkok Thailand
2011 City Net Art, Seoul Museum of Art, South Korea

 
I believe that my preoccupation always stays with me because of the justification of time, that is, everything happens more than once - time is the greatest catalyst of all and generates reflection. I'm interested in the meaning of limitless time and boundless events, simplicity of compositions, and abandoned and unrealized materials. I applied old newspapers and frozen-in-time photography to neglected structures and deserted buildings awaiting transformation, to present the weight of time engaged.